GDPR Pseudonymisation: State-of-the-Art Technical & Organisational Controls to Achieve Functional Separation
Click below to download a spreadsheet to compare the capabilities of different vendors to comply with ENISA published guidelines on GDPR compliant Pseudonymisation.
View Vendor Comparison Matrix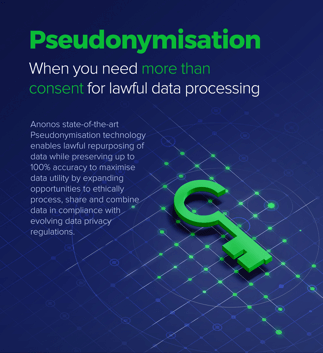 This document provides a comparison of Anonos
Pseudonymisation
technology to ENISA published Guidance on Pseudonymisation.
Anonos state-of-the-art Pseudonymisation technology accomplishes Functional Separation to enable lawful repurposing of data while preserving 100% accuracy to maximise data utility by expanding opportunities to ethically process, share and combine data in compliance with evolving data privacy regulations.
read our report